Buy and Sell Artworks
Arab Art offers a platform for artists of all levels, from beginners to professionals, to showcase their artwork and express their creativity. Through this platform, artists can create their own gallery and sell their artwork to a global audience.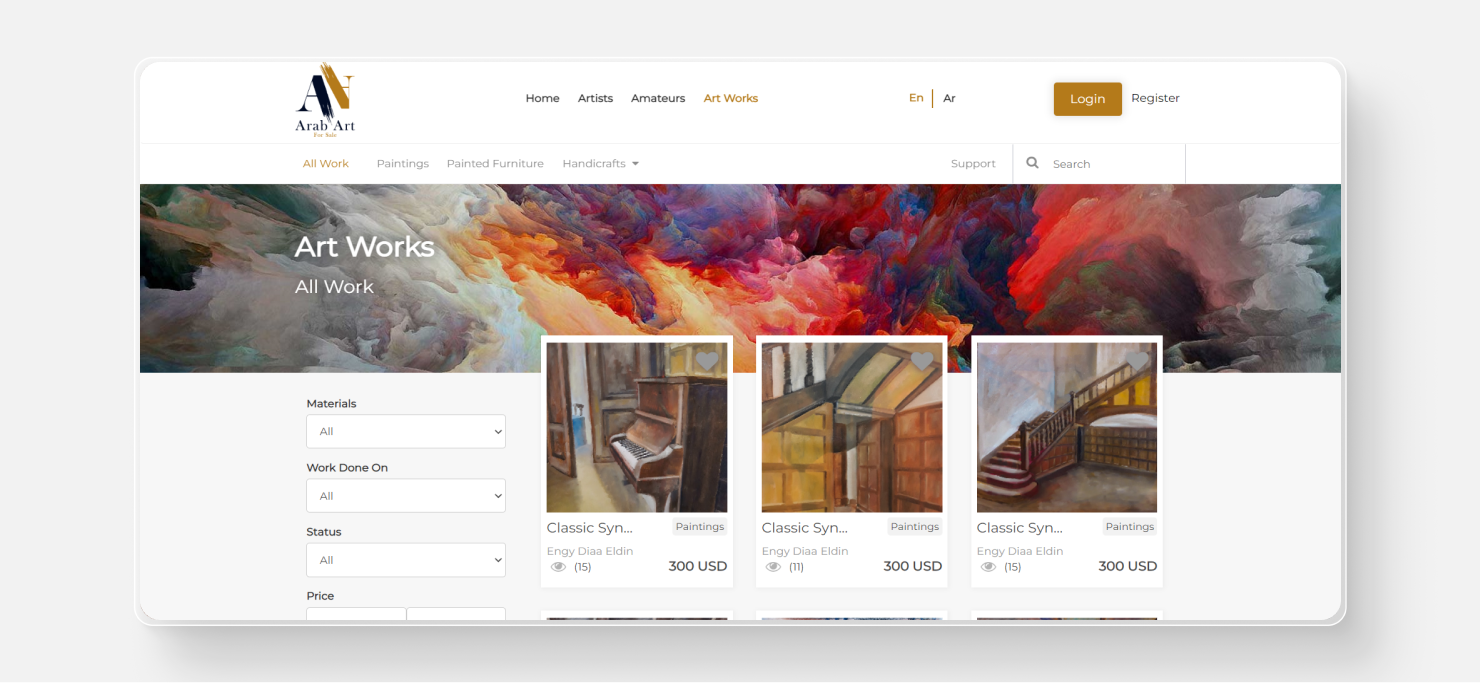 About client
This is a non-profit website. Our only goal is to support all the arab artists, and to give them a platform to display their artwork to the entire world. The beauty of contemporary Arab art has remained unrecognized for too long , it is high time to uncover these treasures. This website was based and launched in Egypt , the heart of the arab world.
COUNTRY

Egypt
Challenge
What we wanted to deliver is an artistic feel to the website that is open and free for all kinds of artists whether they are aspiring, experimental, seasoned or amateurs. As this website is supposed to be open for all in the Arab world to showcase their work and passion and on the other side we wanted it to be easy and user friendly for buyers as well and to display the users' artwork beautifully.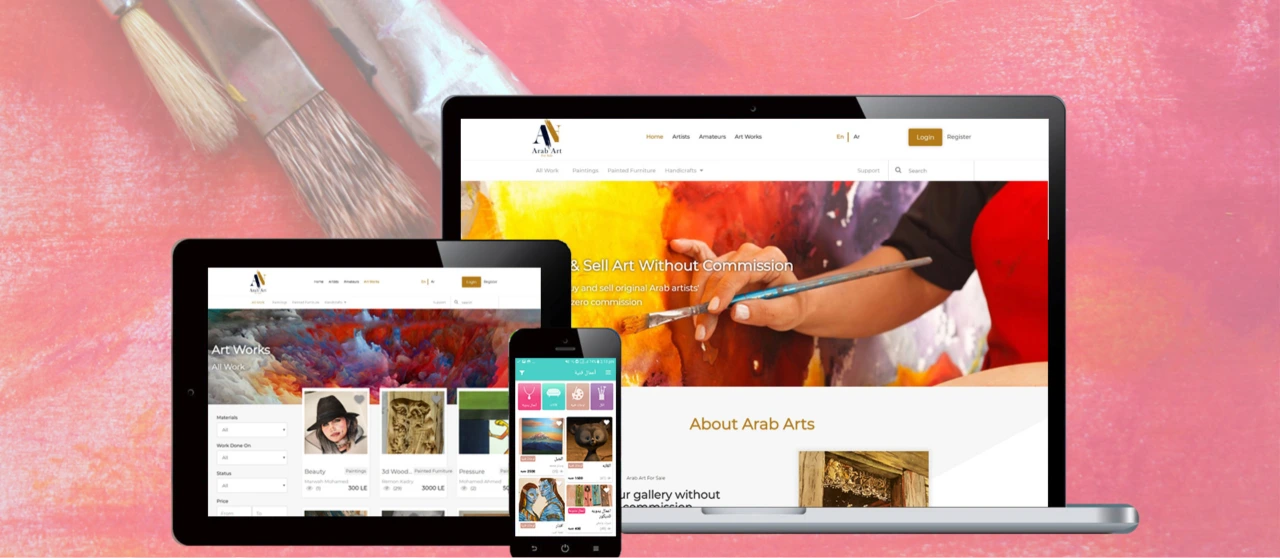 Solution
We were successfully able to match our client's vision in creating an art marketplace where all Arabs can participate in and sell or buy artwork, with no hassle and securely.
Features
Arab Art is an open space for aspiring, established and amateur artists to share their art and passion, help them build their gallery and sell their work worldwide.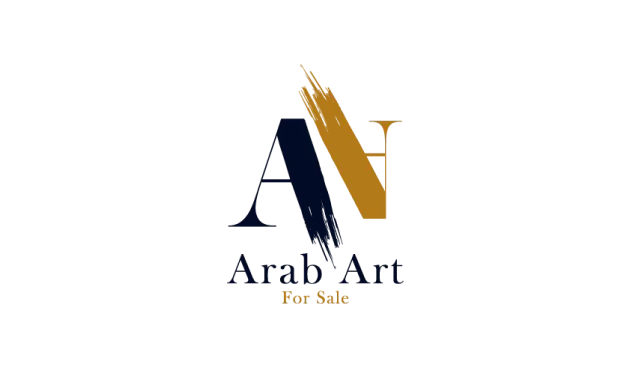 What client say
Their dedication to working 24/7 and responding quickly to complaints stood out to us.
Sahar Abdel Aty
VP, The Ragab Group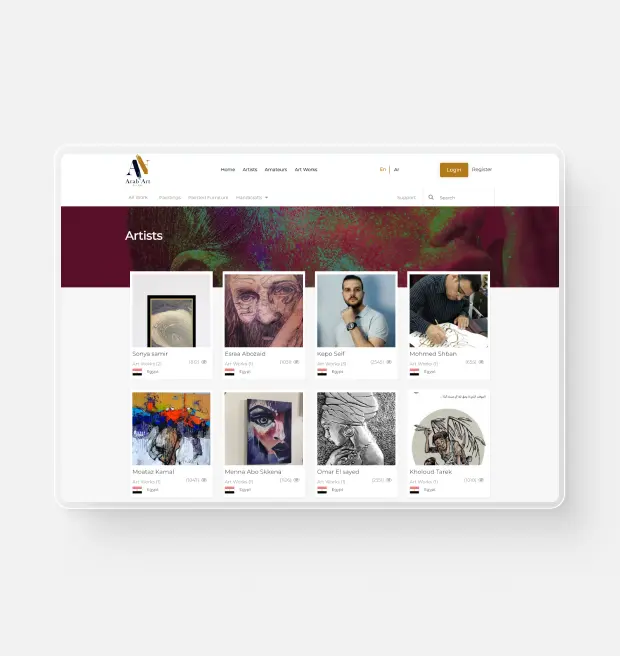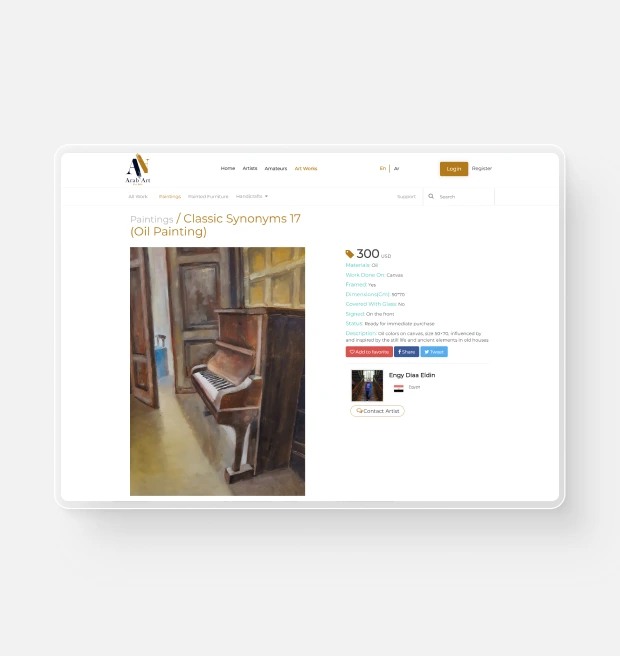 Summary
Scope
Website
The solution is both informative and visually appealing.
Mobile Application
We delivered the app for both iOS and Android platforms.
Technology
Mobile Development and Web Development
Team
6 Members
Mobile developer, Front-end and back-end developers, Scrum Master, a QA Specialist and a UI designer.
Duration
8 Months
The solution is launched and we currently maintain it.
Ready to start your project?
Let's get to work.