Build Your Own Development Team and Have Full Control
Outsourcing software development means hiring an external team to create or maintain or update software applications. It offers cost savings, access to specialized skills and increased flexibility.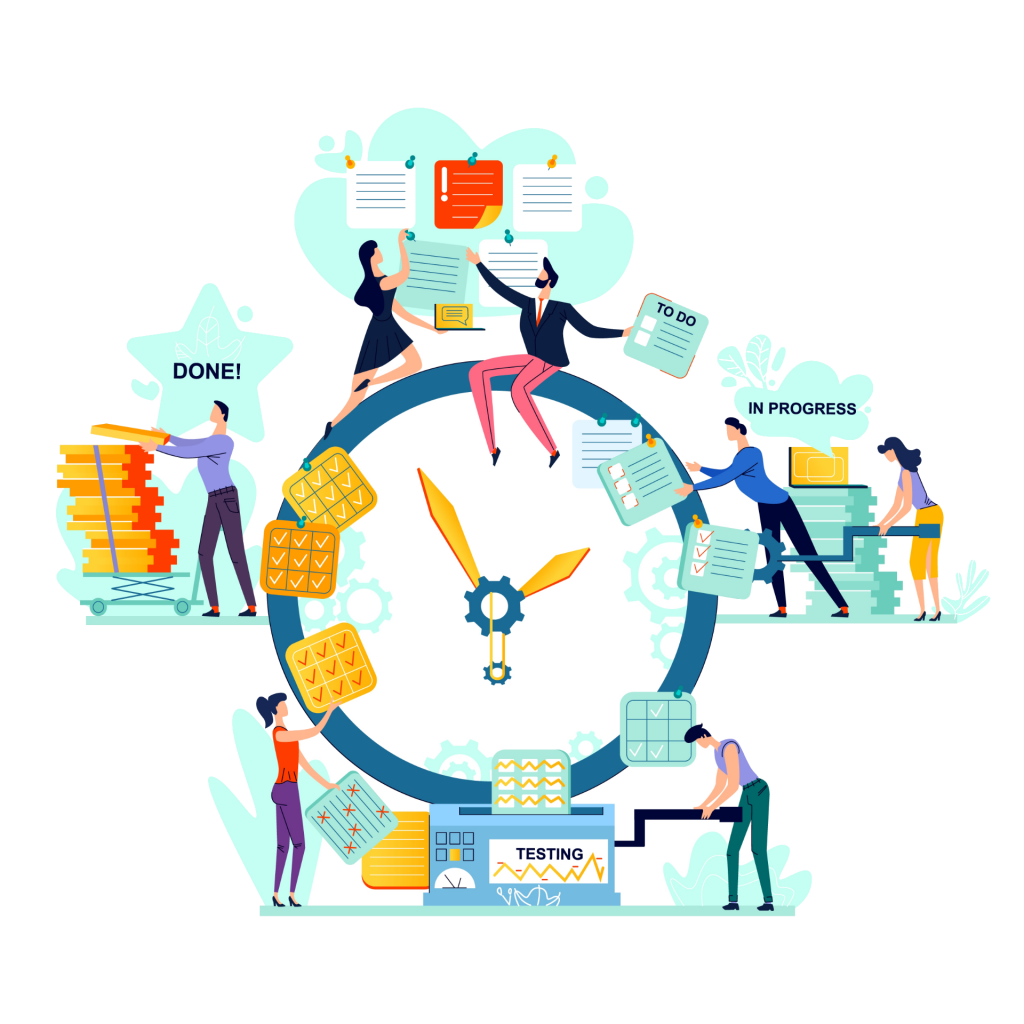 Enozom has a team of experienced Web & Mobile app developers working on different platforms to build solutions of high performance, high availability and better user experience.
Outsourcing enables you to build your own virtual team of Enozom experts that will be dedicated only for your project in a specified period of time helps you avoid the headache and risks of forming a Development Unit on your site and getting trapped in the infinite loop of employees' turnover and increasing operation costs which would affect directly the cost, quality and time taken to have your project done.
Our Dedicated Team Model gives you full control of resources, cost and time. You can build your team either to develop new solutions or to make changes to existing ones, so you are in full control of the project's scope.
Enozom successfully delivered outsourced web and mobile solutions for clients in USA, UK, Egypt, KSA, UAE, France and Germany. Visit
Case Studies
page for more information about our delivered projects and apps.
Project execution by experienced product builders.
Cost Control
Cost saving and control : dedicated teams reduces development cost by 20% of fixed quote models.
On-going Support and Maintenance
Dedicated teams provide full ongoing support for your software solution with a very high response and professional support team.
Resources Adjustment
Hiring a dedicated team gives you full control of the resources adjustment within the team.
Business Applications Experience
Enozom has developed a large number of solutions serving different business types and models. A dedicated team will be fully focised on the business requirements.
Time Saving
As the team is dedicated to the project, development time decreases by 20%
Flexibility
Having your own team hired gives you flexibility in project requirements, scope, changes as well as new additions and enhancements.
Ready to start your project?
Let's get to work.