Educational Platform for New Parents
1000 Jours is a web platform dedicated to new parents in France to help them with their parenting journey during the first 1000 days of their babies' lives. It provides videos, books, courses, workshops and support groups discussing different topics that concern new parents.

About client
Client name: Clémence Mayolle Our client support mothers with insight from 4 months of pregnancy to the child's two years.
They have workshops, master-classes, videos, articles, books and more.
COUNTRY

France
Challenge
The challenge was to develop a platform that presents all the information parents may need and the help they may need with their parenthood journey, especially for new parents.
1000 Jours acts as the link between scientests, doctors and specialists and the new parents that need support during the first 1000 days of their babies' lives.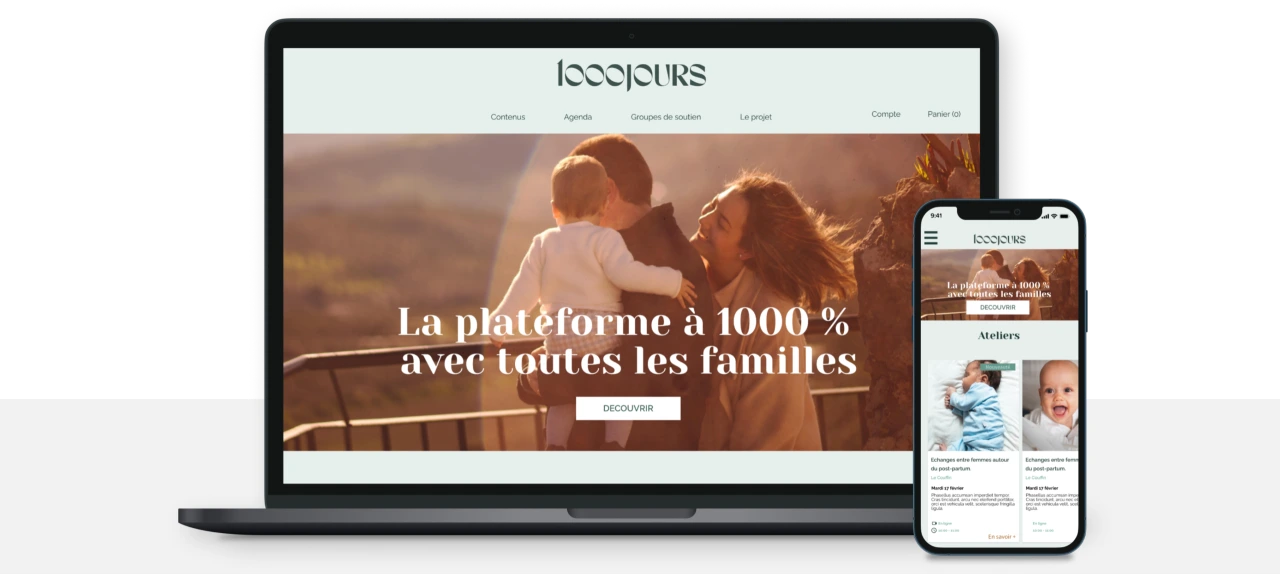 Solution
1000 Jours offered a comprehensive solution that provides new parents with all the information and support they need during their parenthood starting from pregnancy till the second year of their babies lives.
1000 Jous provides rich and various content of different topics in teh form of videos, podcasts, books, events and workshops that are easy to access and enroll into.
Features
1000 jours is filled with various events and educational content, varying from workshops and master-classes to videos, books, articles and even podcasts that you can listen to throughout the day!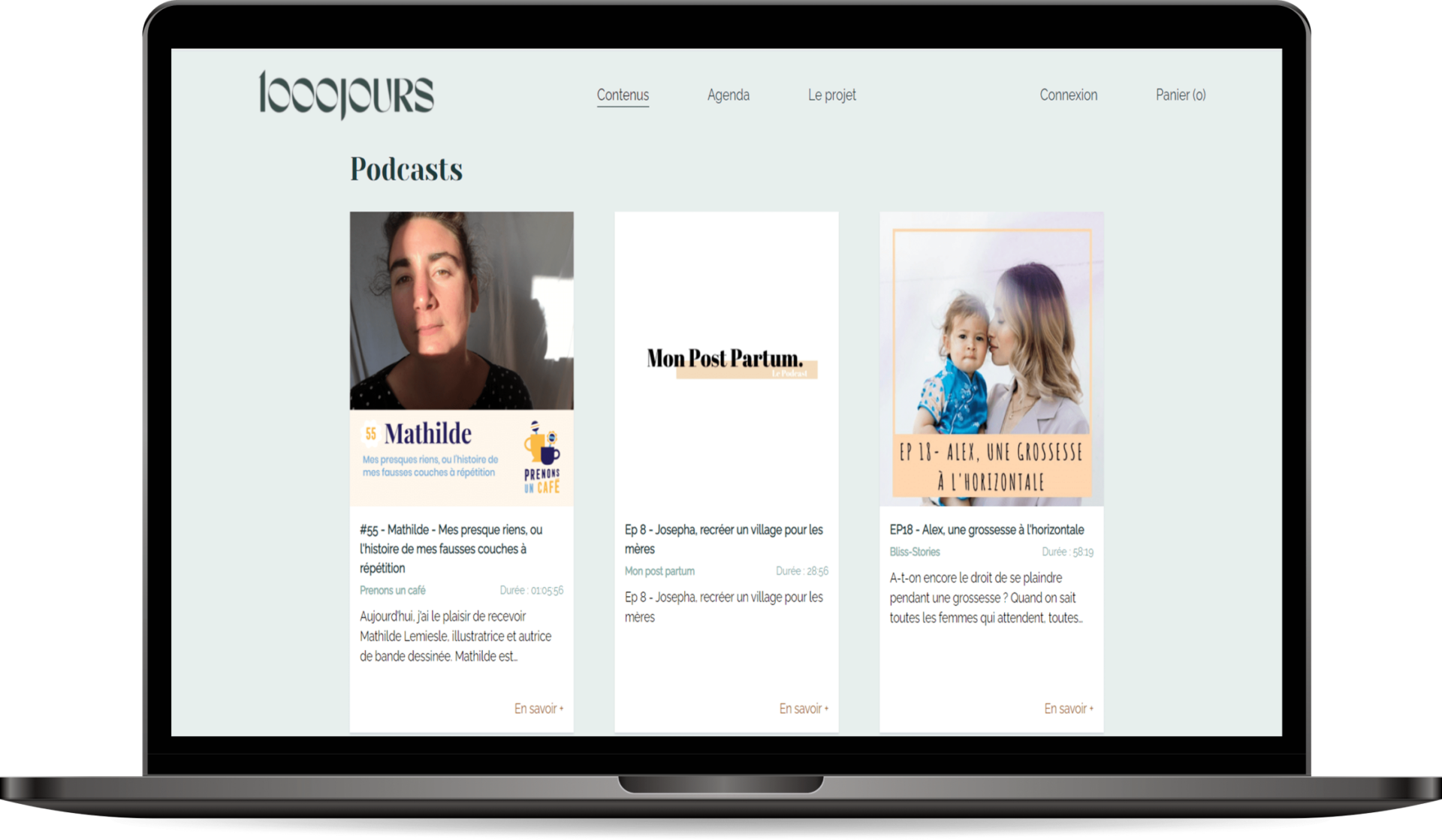 What client say
We were very happy with Enozom's work, they were on schedule and provided quality work. Besides on a human level they were very nice to work with! They respected our schedules and budget.
Clémence Mayolle
Founder, Parenthood Platform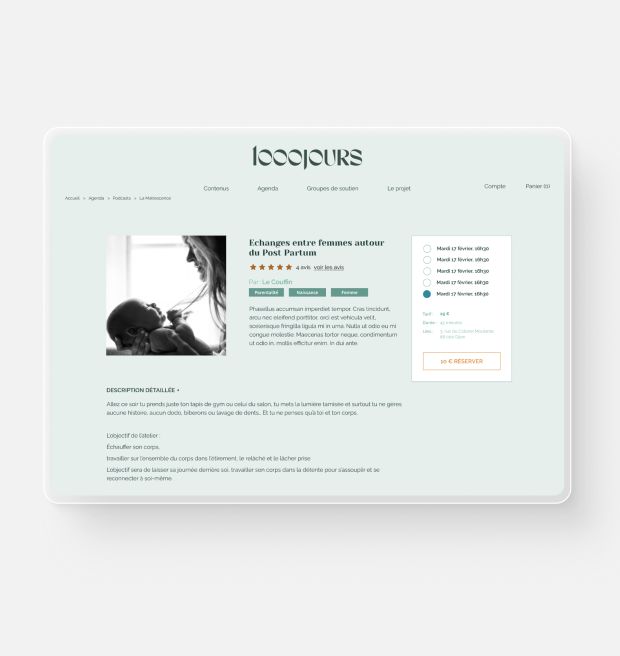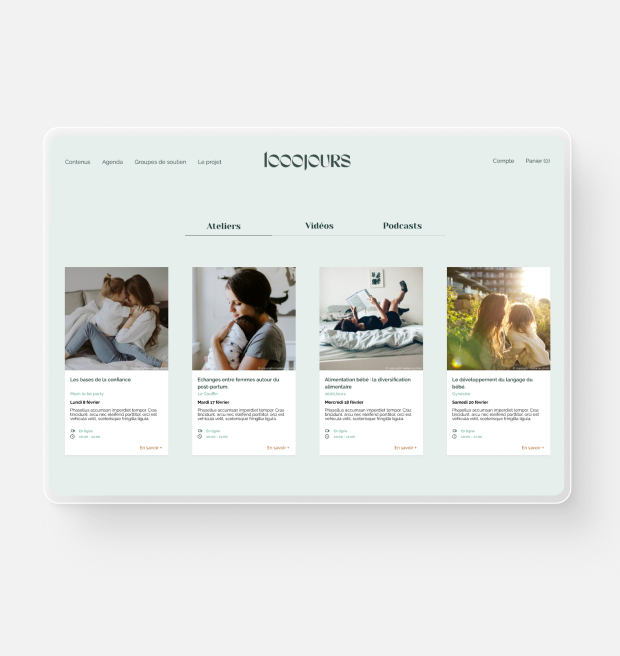 Summary
Scope
Website
The solution is both informative and visually appealing.
Admin Back Office
A comprehensive control panel to manage wprovided content and workshops.
Technology
Web Development
Team
4 Members
The team consists of Front-end and Back-end Developers, a QA Specialist, and a Scrum Master.
Duration
4 Months
The website has been launched and right now we maintain the solution.
Ready to start your project?
Let's get to work.