Farmhouses Booking App
Friday is a web and mobile based platform that users can use to book farm houses in Jordan. It consists of a website and a mobile app for customers and a mobile app for farm owners that list their properties to be reserved and manage their reservations.

About client
Client name: Khaldoon Aqel Our client is technology consultant that helps founders build their technology products and so they were tasked with building a smart and easy-to-use mobile apps to allow customers to book tourist facilities like vacation houses
COUNTRY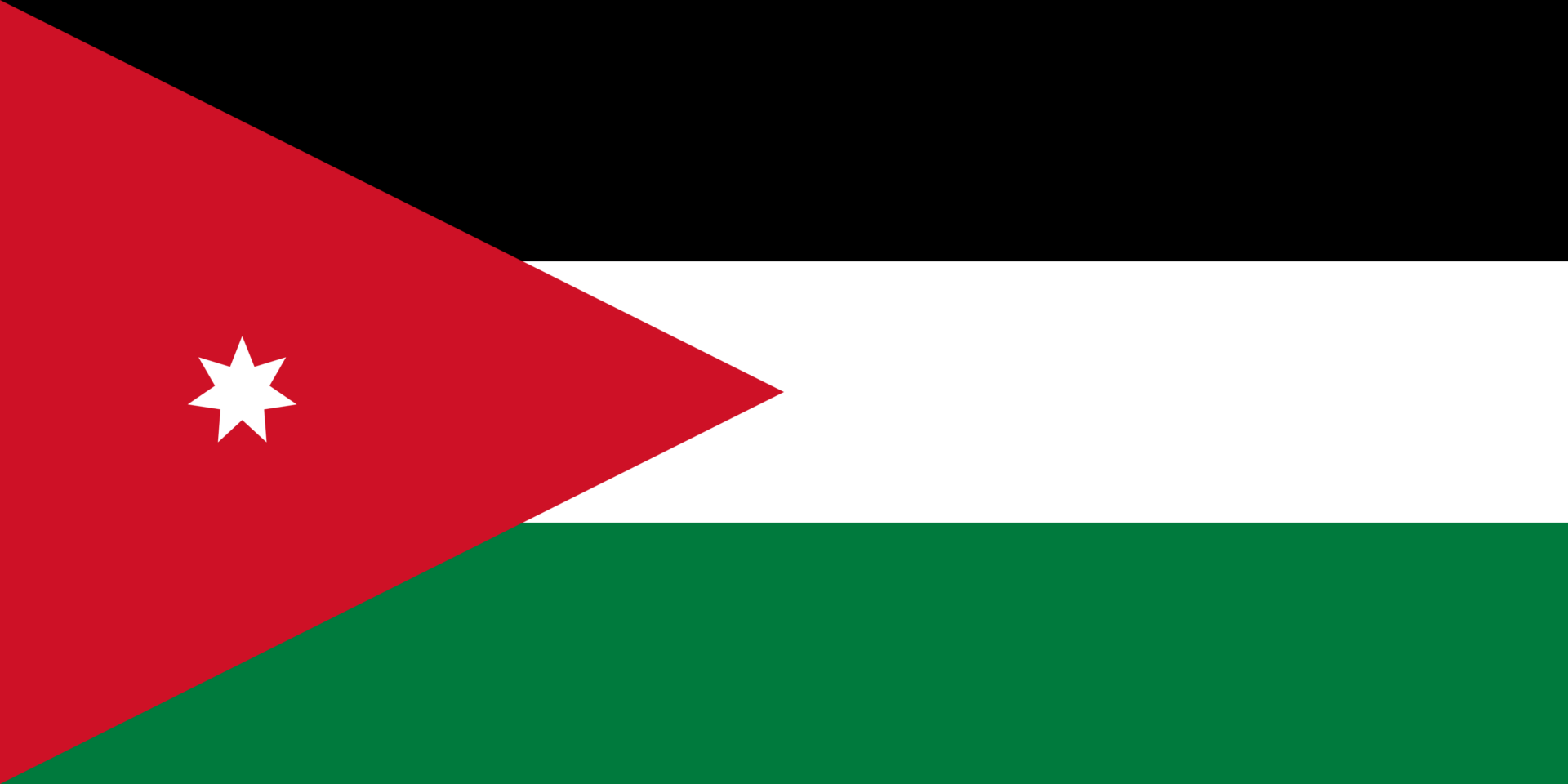 Jordan
INDUSTRY
Farm Houses Booking industry
Challenge
The challenge was to offer a solution that connects farm owners who own uninhabited farm houses and would like to rent them with other customers who can be willing to rent a farm house for a weekend or day use trip.
Friday was built to act as the link between two paries, where farm owners can list their properties to be rented and customers can find various farm houses to rent in different cities and locations in Jordan.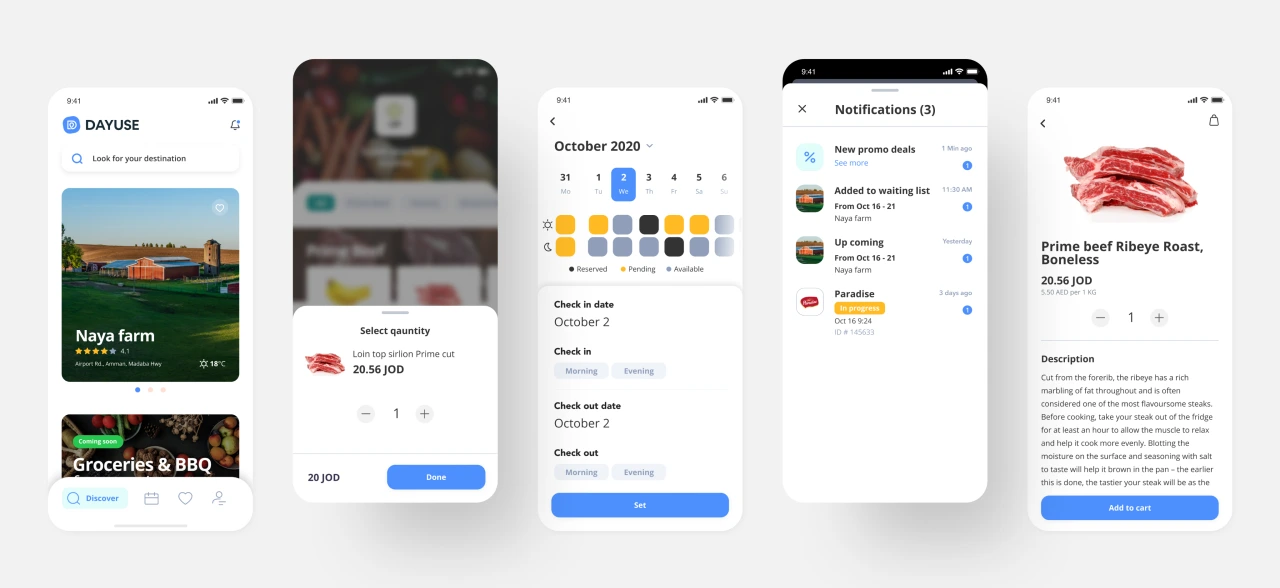 Solution
Friday offered the solution, with a comprehensive platform that serves farm owners and customers. Using a mobile app, farm owners can manage multiple properties as well as thier amenities and facilities and manage their availability schedule and confirm reservations.
Using the customers' mobile app and website, users can browse and search various farm houses and listed properties and book the desired ones either for day use or loner periods and enjoy the available facilites.
Features
Friday is an independent system where property owners could list, manage booking and finance of their properties and of course their availability and users could easily search for farms, properties and venues to book completely easily.
What client say
"Enozom Software delivered high-quality mobile applications. There were minor technical issues, but the team solved them quickly. They provided clear and consistent communication, ensuring the client was always up to date. Overall, customers can expect a professional, skilled, and dedicated partner."
Khaldoon Aqel
Founder & CEO, Techminds Consulting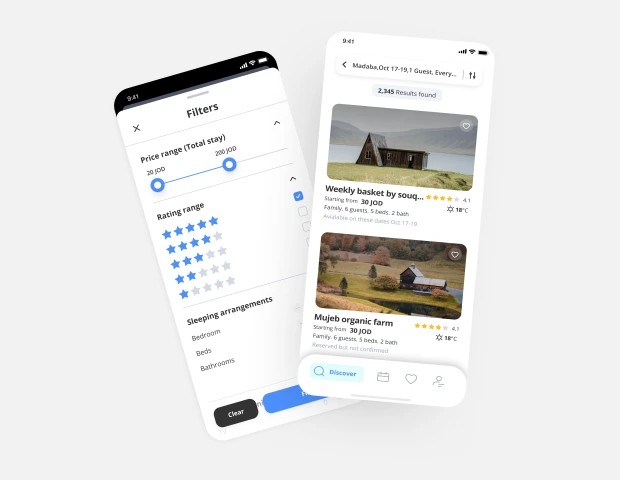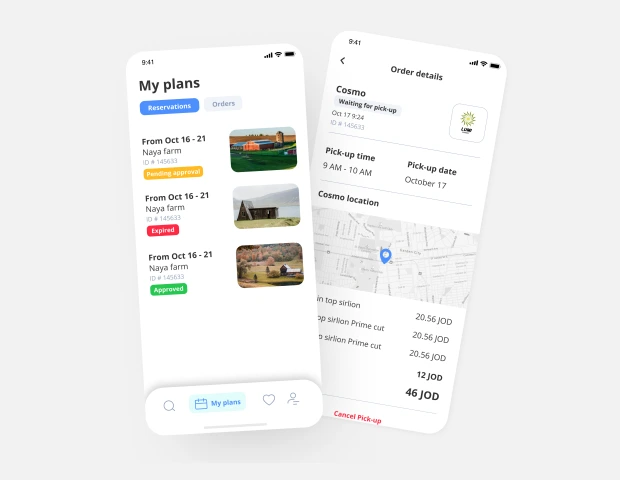 Summary
Scope
Website
The solution is both informative and visually appealing.
Mobile Application
We delivered the app for both iOS and Android platforms.
Admin Back Office
A comprehensive control panel to manage farms, bookings, payments and content.
Technology
Mobile Development and Web Development
Team
6 Members
The team consists of Mobile, Front-end and Back-end Developers, a QA Specialist, and a Scrum Master.
Duration
8 Months
The solution is launched and we currently maintain it.
Ready to start your project?

Let's get to work.