Employees' PTO and Leave Tracker Software
Day Off is a mobile app targeting small and medium-sized companies to help them manage and track employees' leave and time off. Using a lightweight mobile app and comprehensive web dashboard, employees can request time off and managers will get notified instantly.

About client
Client: Day Off company Our client is based on helping small and medium companies in managing their employees in an easy, smooth way where both management and employees find it easy to track PTO and earned balance
COUNTRY

Egypt
INDUSTRY
Administrative and HR management
Challenge
For business owners or HR managers the process of tracking leave requests and balances using traditional ways like emails, WhatsApp, papers or even web-based HR system is not easy to manage. In addition, employees will not be able to check their leave balances instantly. Or request their vacations anywhere.
Managers are usually interested to know the overall absent employees to be able to plan their work, accept/reject leave requests using an easy way not using desktop computers.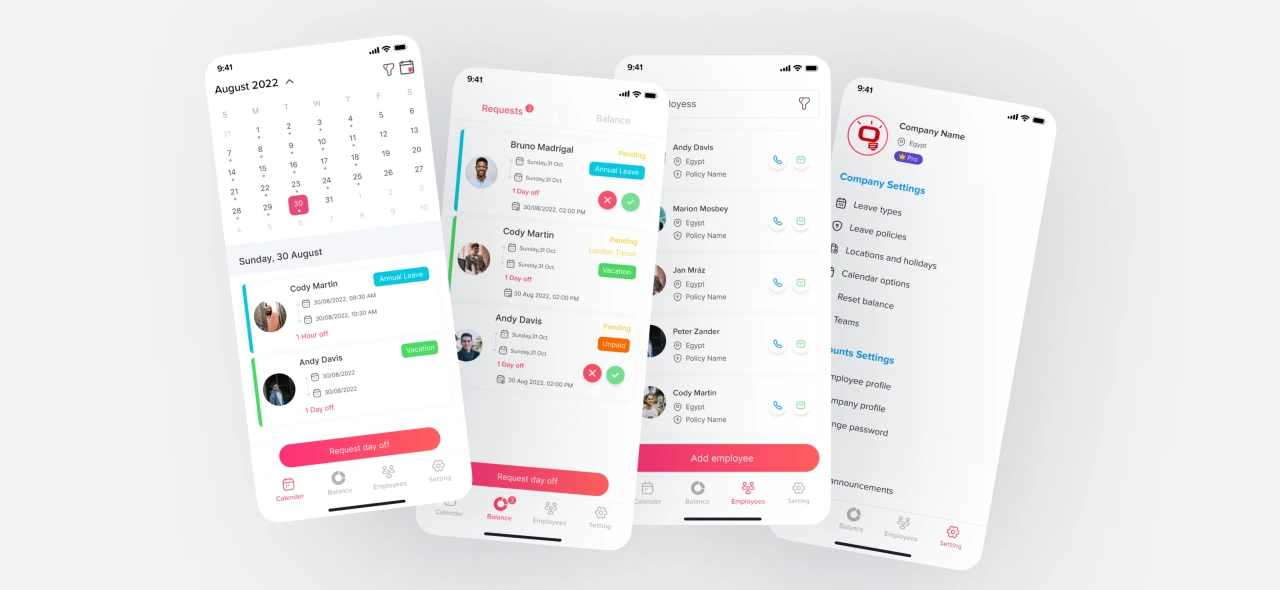 Solution
Building a lightweight mobile app to track employees' balances, with configurable leave types that fits in different countries.
Employees are able to request their leave days using their mobile apps, and managers are notified using emails and push notifications and are able to accept or reject request using their mobiles.
Managers will be able to view statistics and summaries using a web-based control panel, with advanced features in managing leave types, working day and official holidays.
Features
Day off is a small to medium company's best friend. It is smooth, easy and completely configurable where HRs and company owners can configure and manage their company leave type rules whether they want their employees' balance in hours or days, accept requests or send announcements. Always be updated!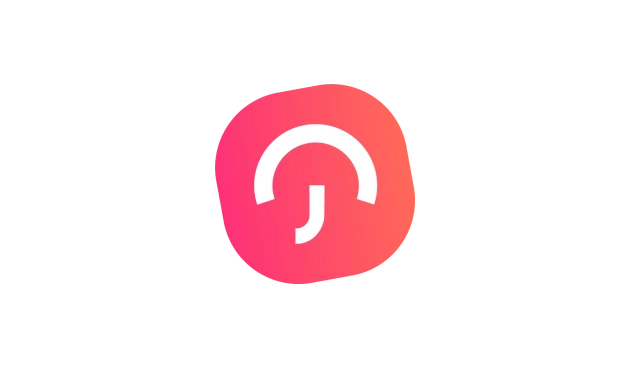 What client say
The team is very friendly, and professional. They deliver good quality work at reasonable prices.
Marketing Manager, Day Off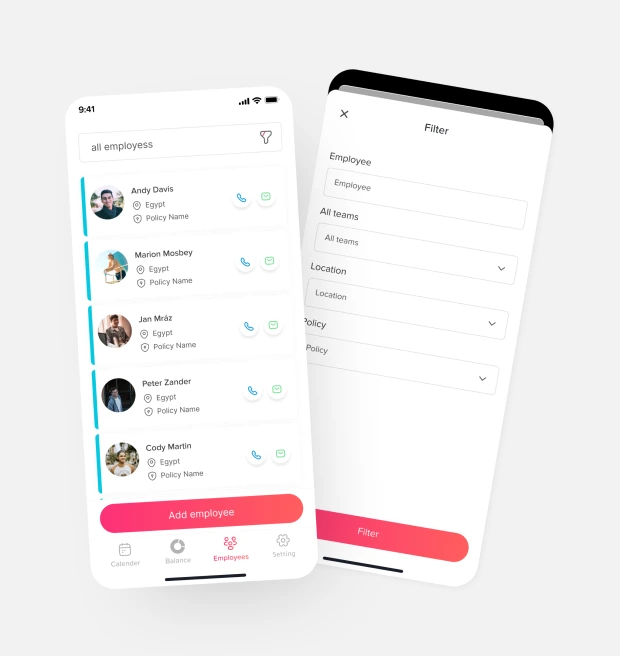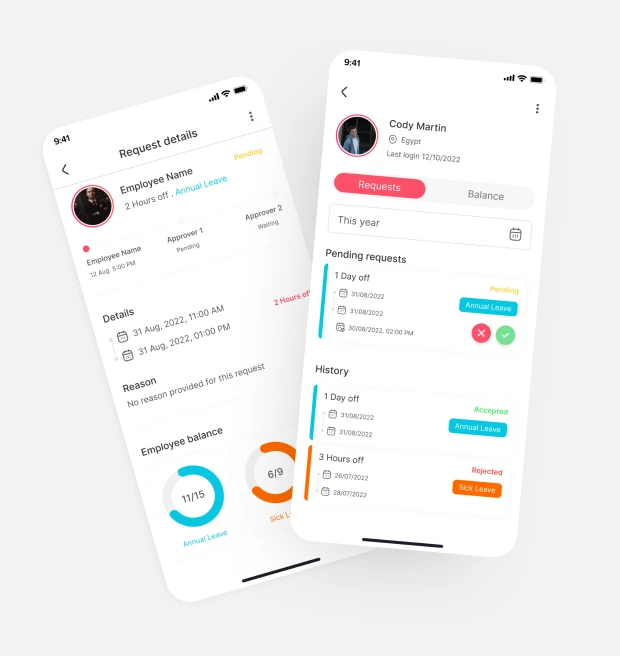 Summary
Scope
Website
The solution is both informative and visually appealing.
Mobile Application
We delivered the app for both iOS and Android platforms.
Technology
Mobile Development and Web Development
Team
6 Members
The team consists of Mobile, Front-end and Back-end Developers, a QA Specialist, and a Scrum Master.
Duration
6 Months
The solution is launched and we currently maintain it.
Ready to start your project?
Let's get to work.